---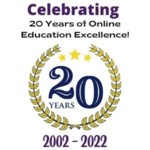 ---
Please contact our Admissions Office if you have questions not answered on this website.
---
International College Of Metaphysical Theology
Online Brochure
Part 1
What Is Metaphysics
Part 2
Licenses and Credentials
Part 3
Bachelor of Metaphysical Theology Degree, B.MT.
Part 4
Master of Metaphysical Theology Degree, M.MT.
Part 5
Doctoral Requirements
Part 6
Conduct
Part 7
Addendum A and Registration Instructions
Part 8
Registration
---
Graduate Testimonials
"Excellent program! Wonderful communication with a highly professional academic staff."
Kurt Brown ~ USA
"The International College of Metaphysical Theology has the best curriculum I've seen for studying metaphysical subject matter."
Jane L. Robertson, D.D. ~ USA
"In my time with them [ICMT] I feel I have been blessed with a genuine leader in the expertise and teaching of Metaphysics and associated Metaphysical Principles."
Vicki Grech ~ Australia

"The course work has been beautifully designed to explore; the foundations of classical metaphysics, religion and spirituality and contemporary points of view..."
Charles Black ~ South Africa
"...through this work I have grown immensely: emotionally, spiritually, and mentally. This is the best investment in myself I have made in my adult life."
Saretta Wool, B.MT. ~ USA

"The greatest compliment I can give is to say that I have changed, transformed, and that I ask more questions and open myself to varied responses for consideration....and continue to do so as I continue my studies."
Jane Wilson ~ Australia

"Joining the ICMT Degree program has proven to be one of the best decisions I have ever made."
Jim Smith ~ USA
"My ICMT degree is helping me open doors that would otherwise be closed."
Dr. Steve Hudson, D.MT., P.Eng., D.Ac. - Ontario, Canada
"It was an experience that has certainly changed my thinking and I am sure will last me as a solid opening door into lifetime learning..."
Patrick Stacey, D.MT. ~ France
"I have been given more attention from the faculty of ICMT than I received from instructors I had in large universities, sitting in their classes."
Gloria D. Roberts, RN, BS, HP (ASCP) ~ USA
Click HERE to Read FULL Testimonials >>>
---
International College of Metaphysical Theology
Bachelors, Masters, and Doctoral Degree Programs in Metaphysics

A World-Class Education in Metaphysics

The International College of Metaphysical Theology Degree Program has been designed to lead the student on a journey of personal discovery in metaphysical thought. Students complete their Bachelors, Masters and Doctoral degree requirements through at-home and online study under the supervision of the college faculty.

ICMT utilizes a full-featured Online Campus System where students and faculty from all over the world can learn, explore and manage their course work online. ICMT Founder & Dean, Dr. James R. Grant, Ph.D., D.Min., designed the curriculum to be challenging - requiring students to research and think for themselves - rather than relying solely on learning materials provided by the college.

ICMT is proud to uphold the high standards expected of today's world-class online Colleges, Universities and Post-Secondary educational institutions.
Get started toward earning your degree with ICMT!
Convenient Tuition Financing is available for all Degree Programs - Learn More
To Begin the Enrollment Process - Click the Link Below:
Enroll Today!
The ICMT Degree Program in Metaphysics
Educational Overview
With a few exceptions, most incoming ICMT students begin their metaphysical studies at the Bachelors Degree program level. The student completes the set curriculum and then moves on to the Ministerial Ordination Course. Once all requirements have been successfully fulfilled, the student is awarded with the B.MT. Bachelor of Metaphysical Theology, Minister's Certificate from the college seminary, and the Metaphysical Practitioners Diploma. Ministerial Ordainment is by affiliation with the International Holistic Ministry.
The student then moves on to their Masters Degree Studies. The masters and doctoral level programs are research-based and customized to the goals of the student. Completion of the masters thesis is a major part of this program. The degree awarded at this stage is the M.MT. Master of Metaphysical Theology.
The ultimate educational destination of ICMT students is the doctoral degree. This program is highly customized to the goals of the student. Successful completion of the Doctoral Dissertation is a major part of this program. With the help of the faculty, students choose their course of study based of the path they wish to follow after graduation.
WHAT IS METAPHYSICS?

Metaphysics is the science, which investigates ontology, the first causes of existence and knowledge. It seeks to explain the nature of being and the origin and structure of the world, uniting man's physical, mental, and spiritual character into its true nature of holistic.
Through metaphysics, an applied psychology of religion developed, influencing the work of many ministers and teachers in handling the emotional and physical problems of youth through maturity and in dealing with the sick and dying.
This facilitates a closer relationship between the work of the psychologist and that of the spiritual healer. The Doctor of Metaphysics (also known as a Metaphysician) combines these elements, becoming a counselor, spiritual teacher, comforter and healer.

Our teaching programs are devoid of empty theories and impractical ideas. Definite instructions, suggestions, lessons, tests and exercises are given to guide the student toward a consciousness of the truth, which in turn leads the student to health, harmony and prosperity in life.

Many of today's problems are attributed to confused ideas and ignorance of our true interests.
The great objective is to discover the laws of nature for which we must adjust. Thus, clarity of thought and moral insight are necessary because all processes, including those of thought, rest on the firm foundation of truth.
Testimonials - Read More

"During the past two decades I have explored my spirituality through the many aspects of holistic healing; including energy medicine, acupuncture and oriental medicines and practices. I am also living proof of the adage that, "when the student is ready, the teacher appears." So when it was time to pull all these experiences together into a meaningful degree, ICMT became a very welcome part of my life. Also, the fact that the College is approved by the Board of Continuing Education of the State of Washington is important and sets an ICMT degree apart from many others that are offered on line. I am grateful to the Faculty and Staff at ICMT for the ease with which the programs are set up on line and particularly grateful to Dr. Grant for his limitless patience.

As Creative Directors of Twin Flame Creations Inc., my wife and I are currently taking our Energy School for Healing & Enlightenment into the mainstream community, including the traditional nursing and massage healing professions. My ICMT degree is helping me open doors that would otherwise be closed."

Sincerely,

~ Dr. Steve Hudson, D.MT., P.Eng., D.Ac. - Ontario, Canada ~

---

"I am an avid student of Metaphysics, seeking wisdom and insights that can be applied to all aspects of life. After several years of "going it alone" in my research, I sought out a program that would not only take my studies to the next level, but would not force me towards a specific set of beliefs or dogma.

After searching through all of the options offered by both the traditional as well as the online possibilities, I elected to apply to the ICMT degree program. ICMT's non-denominational and open-minded approach to a Metaphysical education was exactly right for me. My ICMT degree program has helped me to broaden my approach to the everyday aspects of life, such as meditation and stress reduction; changed how I approach difficult topics and meetings at work; and has given me a better understanding of the basic principles of Metaphysics. My ICMT program has also greatly enhanced my avocation of expanding spiritual consciousness and enhanced my teaching of energy healing.

My interactions with my student advisor and other members of the ICMT staff have been prompt and informational and I have enjoyed getting to know them, as well as other students, in the many forums available to us. Joining the ICMT Degree program has proven to be one of the best decisions I have ever made."

~ Jim Smith - USA ~

By living day to day with metaphysical principles through the awareness of personal thoughts, one discovers he/she is not a "victim" of circumstance. Instead, the student embraces and acknowledgment that life actually follows a natural pattern according to conscious and subconscious thoughts. Becoming consciously aware of that thinking is a fundamental principle of metaphysics. With a world rapidly preparing for the New Age, thousands of ministers, teachers, counselors, administrators, lecturers and practitioners are in demand. "The aim of education is the knowledge not of facts but of values."

William Ralph Inge

Find answers to the most common questions about ICMT



| | |
| --- | --- |
| | International College of Metaphysical Theology is a religious non-profit educational institution incorporated in the State of Washington. The program is designed for those seeking recognition, certification and licensing as ministerial practitioners. The purpose of the institution is to help students broaden their minds, find the path to success through the teaching of metaphysics, and recognize the value of human experience. |
---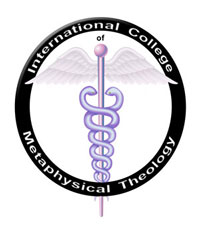 ---
| | |
| --- | --- |
| | The College is a PayPal Verified Institution. Tuition may be paid securely by Visa, Mastercard, American Express, Discover, as well as with a PayPal account. |
---
The International College of Metaphysical Theology offers online college degree programs in metaphysics and metaphysical subjects. The college welcomes students from all across the globe. If you have questions about this exciting Metaphysical Degree program that are not covered on this web site, please contact the college by e-mail anytime, we are happy to help you.
Common Questions | Enroll | Degree Program Tuition | Contact ICMT