Response-Time & Other Contact Issues
We strive to answer all e-mail inquiries within 3-5 business days (counting M - F only). However, there are several factors that may determine typical response time for general inquiries and/or faculty communication:
Main ICMT Schedule: The main US ICMT Offices and Staff are generally available Monday through Friday between 10:00am and 4:00pm (US Pacific Time / -8hrs GMT). Offices are closed Saturday and Sunday.
Holidays: ICMT offices are closed for all US National Holidays (and also for periods before and after those holidays). For a list, visit:
The Admissions and General Administration offices are also normally closed for the End-of-the-year Holidays, usually during the 10-day period just prior to the New Year.
Note that adjunct faculty located in other countries will naturally have other holidays which will be observed. If this is the case, your professor will notify you if you should expect any delay in reply due to a non-US holiday.
Live Online Support: Live Support availability varies from the main office hours - and is generally available during the business-day. The live-support button will display whether a representative is available to accept your support chat request (see button near the top of this section). If a representative is not available to respond (outside of normal hours, or when chat request volume is very high, for example), you will be directed to send your question by e-mail instead.
Faculty Schedule: Each adjunct faculty member will have their own unique schedule in regard to their work with ICMT. Your professor will provide you with further details of their availability and typical response-time for general study questions, assignment review and grading, etc. In general, most teaching faculty members aim to reply to general questions within 2 - 3 business days. Assignment review, commenting and grading may typically take 5 - 7 business days.
Weather Notices: Fortunately, as a distance-learning / online program, inclement weather rarely affects student access to the ICMT Online Campus System. However, from time-to-time, there may be delays in communication due to weather conditions in those geographic areas where specific adjunct faculty or satellite administration offices may be located. Most delays due to weather will typically be of short duration. If a situation does arise which would cause a longer delay (greater than 24-hours), a notice will be posted to the college home page with further details and instructions.
---
By Postal Mail: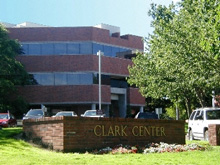 ICMT Corporate Offices
Clark Center - Vancouver, WA
International College of Metaphysical Theology
9330 NE Vancouver Mall Drive, Suite 203, Vancouver, WA 98662 USA

---
By Phone:
Please do not call the college with program or admissions-related questions. Instead, for the most efficient and prompt communication, use our web-based online support system - or e-mail only. ICMT is an international online college and best able to reply most promptly via e-mail.
If you are an enrolled student -- Please make sure to include your registered name and degree program in any e-mail contact with the college - our administrators will then be able to route your e-mail to the correct person or department. As always, if your question or issue can be sent by e-mail, please always use that method. It is always a far more efficient way to communicate - and allows us to maintain a record of our conversation
Please Note: The phones are NOT monitored in real-time. For ALL administrative and admissions-related questions, please use e-mail, or our Online-Support service only.
For reference only (not for Admin or Admissions purposes): our contact phone number is:
Toll-Free: 1-800-727-2478 (when calling from within the USA)